Chicken curry with cashew nuts
Preparation Time
50 minutes
Ingredients
Ingredients for 4 servings:
4 chicken breasts
1 onion
2 cloves garlic
4 cm of fresh ginger
1 tablespoons of tomato paste
1 box of 400 gr crushed tomatoes
50 g of cashew nuts
1 tablespoonss ground cumin
1 tablespoons paprika
1 tablespoons red curry paste
10 cl of soy cream
2 limes
Fresh coriander
Salt
Pepper
Olive oil
Instructions
Prepare the marinade: combine the tomato puree, half the pressed garlic, half the crushed ginger, salt and the juice of a lime.
Cut the chicken into pieces and coat with the marinade
Place in the fridge
In a pan, brown the chopped onion, the rest of the garlic and ginger, the curry paste, the cumin and the paprika. Cook for 5 minutes, stirring regularly.
Pour 1 glass of water and let evaporate.
Add the crushed tomato and cashews, 1 large glass of water, cover and simmer over low heat 20 min.
Meanwhile, heat 2 tbsp olive oil in a stove and sear the chicken on all sides. Set aside.
Pass the spicy sauce in a blender to obtain a smooth sauce and put it back in the pan with the chicken for 10 min.
Salt and pepper to taste
Finally add the soy cream and serve with fresh coriander and lemon juice.
Tips
Rich in magnesium and vitamins, cashew nuts help prevent fatigue. It helps fight stress, lower blood pressure, and thus more easily find sleep.
Serve with basmati rice and snap beans for a balanced meal!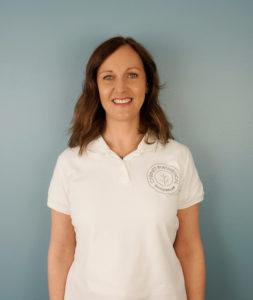 Cécile Valton
Dietician
Cécile Valton, a qualified dietician, offers private consultations at the Centre Paramédical de Schouweiler.
Hippocrates, the ancient Greek physician, said: "Let your food be your primary medicine". A healthy, balanced and tasty diet is one of the essential pillars for good physical and mental health!
Passionate about my work, I am committed to accompanying my patients in a caring and educational way. Each person is unique and each story different: together, let's set health objectives in line with your desires, your ethics, your body and your lifestyle.