Couscous, chickpeas and feta stuffed zucchini
Preparation Time
15 minutes
Ingredients
Ingredients for 2 servings:
100g couscous
1 small can of chickpeas (150g)
100g feta cheese
2 zucchini
Tomato sauce (600g)
Salt
Pepper
1 tablespoon italian herbs
Fresh basil
Instructions
Preheat the oven to 180°C
Cook the couscous according to the instructions on the packet.
Drain the chickpeas in a sieve and rinse with water.
Crumble the feta cheese.
Wash the zucchini and cut them in half lengthwise.
Use a spoon to scoop the flesh out of the zucchini.
Combine the couscous, chickpeas and feta and season with pepper.
Stuff the zucchini with the filling.
Season the tomato sauce with salt, pepper and italian herbs.
Pour the tomato sauce into a gratin dish.
Arrange the zucchini in the gratin dish.
Place in the oven for 25 minutes.
Before serving top with fresh basil.
Tips
The flesh of the zucchini can be used for a vegetable soup or sauce.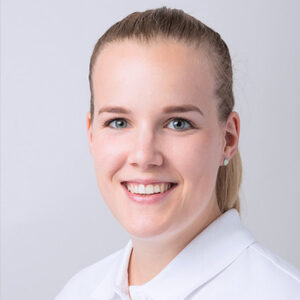 Tammy Diderich
Dietician
After my studies in dietetics, I specialised in nutrition for athletes. I work in Sportslycée and also accompany athletes from LIHPS. In addition, I have specialised in intuitive nutrition, which helps me to guide people back to a natural and relaxed eating behaviour. My passion is cooking and developing new recipes, which I love to share with others. My motto in the kitchen is: "Healthy, Fast and Simple".