Chocolate Mousse with Speculoos and Cherries
Preparation Time
30 minutes
Ingredients
For 4 servings:
150g dark chocolate
80g (wholemeal) speculoos cookies
400g silken tofu
100g sour cherries from the jar
Instructions
Melt chocolate in a water bath.
In the meantime, crush speculoos cookies in a blender. Alternatively, you can put the cookies in a freezer bag and crush them with a rolling pin.
Blend silken tofu and melted chocolate with a blender until smooth.
Drain the cherries with a sieve.
Layer chocolate mousse, speculoos cookies and cherries alternately in small jars.
Refrigerate for a few hours.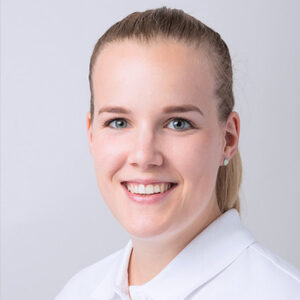 Tammy Diderich
Dietician
After my studies in dietetics, I specialised in nutrition for athletes. I work in Sportslycée and also accompany athletes from LIHPS. In addition, I have specialised in intuitive nutrition, which helps me to guide people back to a natural and relaxed eating behaviour. My passion is cooking and developing new recipes, which I love to share with others. My motto in the kitchen is: "Healthy, Fast and Simple".