Ground Beef Stuffed Zucchini
Ingredients
List of ingredients (4 people):
4 zucchini
350 g of 5% fat minced beef
400 ml tomato puree
4 teaspoons of tomato paste
2 onions
2 cloves garlic
2 tablespoons of Provence herbs
1 vegetable stock cube
4 small handfuls of grated cheese of your choice (feta, emmenthal, goat cheese, etc.)
Salt
Pepper
Olive oil
Instructions
Preheat the oven to 220 degrees
Clean the zucchini and cut them lengthwise
Collect the flesh of the zucchini by scraping with a spoon
Brown the minced beef with the pressed garlic and chopped onion in a drizzle of olive oil.
Season with salt and pepper.
Add the zucchini flesh and cook for a few minutes.
Add the tomato puree, the tomato puree, the crumbled bouillon cube and the Provence herbs. Simmer for a few minutes
Arrange the zucchini in a gratin dish. Stuff with the filling and add a small handful of grated cheese of your choice
Place in the oven for 25 minutes and enjoy!
Tips
For a complete meal, serve the stuffed zucchini with a bowl of rice, wheat or Frekkeh, a wheat cereal from Lebanon, rich in protein, potassium, iron, fiber and calcium.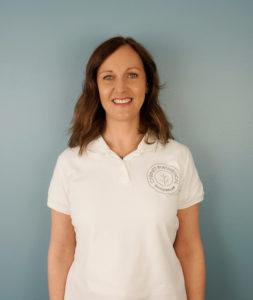 Cécile Valton
Dietician
Cécile Valton, a qualified dietician, offers private consultations at the Centre Paramédical de Schouweiler.
Hippocrates, the ancient Greek physician, said: "Let your food be your primary medicine". A healthy, balanced and tasty diet is one of the essential pillars for good physical and mental health!
Passionate about my work, I am committed to accompanying my patients in a caring and educational way. Each person is unique and each story different: together, let's set health objectives in line with your desires, your ethics, your body and your lifestyle.