Roasted pumpkin with Feta
Preparation Time
10 minutes
Ingredients
Ingredients for 2 servings as a main course or for 4 servings as a side dish :
1 Hokkaido pumpkin
2 tablespoons olive oil
100 g feta
2 tablespoons pumpkin seeds
2 tablespoons balsamic vinegar
1 tablespoon honey
Pepper
Instructions
Preheat the oven to 180 degrees.

Line a baking tray with baking paper.

Wash the pumpkin, cut in half and remove the seeds with a spoon.
Cut the pumpkin into thin slices and spread on the baking tray.
Pour the olive oil evenly over the pumpkin.
Bake the pumpkin in the oven for about 30 minutes.
For the last 10 minutes, sprinkle pumpkin seeds and crumbled feta over the pumpkin.
Remove the pumpkin from the oven, season with pepper and drizzle with balsamic vinegar and honey.
Tips
The Hokkaido pumpkin does not need to be peeled, the skin can be eaten as well.
If you use a very salty food in your dish (e.g. feta), you do not need to add salt.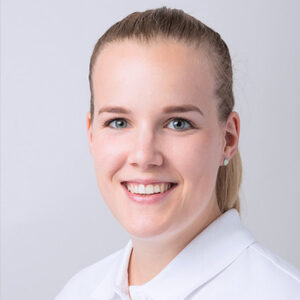 Tammy Diderich
Dietician
After my studies in dietetics, I specialised in nutrition for athletes. I work in Sportslycée and also accompany athletes from LIHPS. In addition, I have specialised in intuitive nutrition, which helps me to guide people back to a natural and relaxed eating behaviour. My passion is cooking and developing new recipes, which I love to share with others. My motto in the kitchen is: "Healthy, Fast and Simple".