Vegetable Lollipop with dip
Preparation Time
20 minutes
Ingredients
Ingredients  (3-4 enfants) :
4-5 thin carrots
2 thick cucumbers
3-4 radishes
½ melon
Chives
Parsley
200 g of light sour cream
½ lemon pinch of iodized salt
Pepper
Small wooden skewers or toothpicks
An apple corer
Instructions
Wash the vegetables.
Peel carrots.
Cut cucumbers, carrots and radishes into 1 cm thick slices.
Remove the inside of the cucumber, radish and carrot slices with an apple corer.
Alternatively, cut out the core with a knife and remove it with a stick.
Insert the hearts of the carrots, radishes and cucumbers into the hollowed-out vegetable slices.
Skewer the vegetable slices with a skewer or toothpick, then insert them into the melon halves.
For the dip:
Wash and finely chop parsley and chives.
Squeeze the ½ lemon.
Mix the herbs and lemon juice with the sour cream and season with salt and pepper.
Tips
This is a great recipe to prepare with your children. This way, you can discover and enjoy different kinds of vegetables together, which will help your child to develop a positive relationship with food.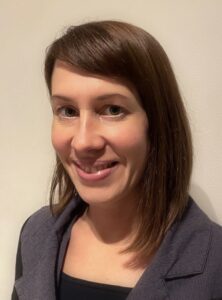 Joëlle Nosbusch
Dietician and nutritionist
"Healthy and enjoyable eating by appealing to all of our senses" is the motto of Joëlle Nosbusch, a trained dietician and nutritionist. In her recipes, she pays particular attention to regional and seasonal ingredients to make her dishes even tastier.