Courgette Beef and Mushroom Ravioli
Preparation Time
30 minutes
Ingredients
Ingredients for 6 persons:
3 courgettes
400 g ground beef
250 g ricotta cheese
200 g mushrooms, cut into very small pieces
500 g tomato sauce with Italian herbs
2 tablespoons olive oil
1 onion, chopped
3 cloves of garlic, minced
4 tablespoons chopped parsley
4 tablespoons grated Parmesan cheese
Salt
Pepper
Instructions
Preheat your oven to 220 degrees.
Cut thin strips of the courgettes with a peeler.
Heat the olive oil in a frying pan over low heat and fry the onion and garlic.
Add the mushrooms and cook over medium heat.
Add the ground beef and cook over medium heat until the beef is cooked.
In a bowl, mix the ricotta, parsley and beef.
Arrange two strips of courgette vertically, overlapping slightly.
Take two more strips and place them horizontally on top of the vertical strips to form a cross.
Place one to one and a half tablespoons of filling in the centre of the cross and fold over each of the each of the four sides to form a ravioli.
Repeat until all the filling is used up.
Pour the tomato sauce into an ovenproof dish and arrange the ravioli on top.
Sprinkle with parmesan cheese.
Bake at 220 degrees for 25 minutes.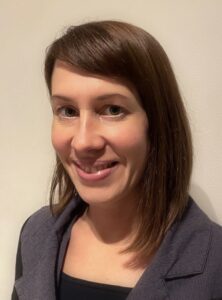 Joëlle Nosbusch
Dietician and nutritionist
"Healthy and enjoyable eating by appealing to all of our senses" is the motto of Joëlle Nosbusch, a trained dietician and nutritionist. In her recipes, she pays particular attention to regional and seasonal ingredients to make her dishes even tastier.