Pear clafoutis
Preparation Time
15 minutes
Ingredients
4 pears
125 g sugar
60 g Maizena
1 vanilla pod or 2 sachets of vanilla sugar
1 pinch of salt
2 eggs & 2 yolks
25 cl of whole liquid cream
25 cl of semi-skimmed milk
Instructions
Preheat the oven to 180 degrees.
Mix the Maizena with the sugar, vanilla seeds and a pinch of salt
Add the beaten eggs. Mix then incorporate the cream and the milk. Mix again
Lightly butter a mold
Peel the pears, cut them into thin strips or cubes.
Arrange them in the bottom of the dish
Add the dough and put in the oven for 40 to 50 minutes
Tips
Even better the next day after spending the night in the fridge.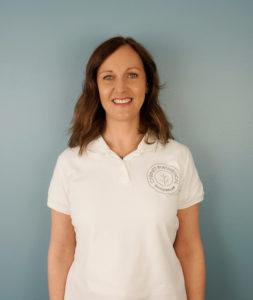 Cécile Valton
Dietician
Cécile Valton, a qualified dietician, offers private consultations at the Centre Paramédical de Schouweiler.
Hippocrates, the ancient Greek physician, said: "Let your food be your primary medicine". A healthy, balanced and tasty diet is one of the essential pillars for good physical and mental health!
Passionate about my work, I am committed to accompanying my patients in a caring and educational way. Each person is unique and each story different: together, let's set health objectives in line with your desires, your ethics, your body and your lifestyle.