Daal of red lentils with chicken and curry
Preparation Time
20 minutes
Ingredients
List of ingredients for 4 servings:
100 g coral lentils
1 small cauliflower
2 onions
2 cloves garlic
1 bunch of coriander
1/2 lemon
2 free-range chicken breasts
1 natural yoghurt or 150 g of natural Skyr
2 tablespoons curry powder
400 g tinned crushed tomatoes
20 cl of coconut milk
Olive oil
Salt
Pepper
Instructions
Cut the chicken breasts into 2.5 cm cubes.
Mix the yogurt or skyr with 1 tablespoon of curry and the juice of half a lemon. Add salt and pepper.
Coat the chicken pieces and leave to marinate for 20 to 30 minutes.
Meanwhile, cut the cauliflower into small florets, peel and chop the onions and garlic cloves.
Heat a sauté pan with 1 tablespoon of oil.
Sauté the onions, garlic and cauliflower for 5 minutes.
Add the lentils, a tablespoon of curry, the tomatoes and 20 cl of water.
Mix and cook for 20 minutes, until the lentils and cauliflower are cooked.
In a skillet, brown the chicken cubes for 5 minutes on each side.
Slice the bunch of coriander, add 2/3 of them to the dish with the diced chicken and the coconut milk.
Simmer another 5 minutes.
Just before serving, add the remaining coriander.
Tips
Daal is an Indian dish. Simple to make and comforting in winter, this recipe is a complete dish, rich in protein, fiber and Vitamin C. For a vegetarian version, put 300 g of coral lentils and accompany the Dahl with rice.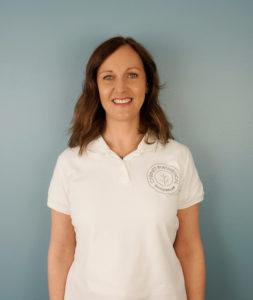 Cécile Valton
Dietician
Cécile Valton, a qualified dietician, offers private consultations at the Centre Paramédical de Schouweiler.
Hippocrates, the ancient Greek physician, said: "Let your food be your primary medicine". A healthy, balanced and tasty diet is one of the essential pillars for good physical and mental health!
Passionate about my work, I am committed to accompanying my patients in a caring and educational way. Each person is unique and each story different: together, let's set health objectives in line with your desires, your ethics, your body and your lifestyle.