Raspberry cake
Preparation Time
15 minutes
Ingredients
List of ingredients (6 – 8 people):
3 eggs
100 g sugar
150 g flour
½ packet baking powder
50 g butter
Zest of one lemon
150 g fresh or frozen raspberries
Icing sugar for decoration
Instructions
Preheat the oven to 180 degrees.
Whisk together the eggs and sugar until the mixture turns white.
Add flour, baking powder and lemon zest.
Add the melted butter.
Mix to a smooth dough.
Gently fold in the raspberries so as not to break them. Set aside a dozen or so.
Pour the mixture into a buttered and floured 18 cm round mould.
Spread the raspberries over the top, pressing lightly.
Place in the oven for 45 minutes
Check if the cake is cooked by inserting the tip of a knife: if it comes out dry, it's cooked!
When the cake has cooled, sprinkle with a little icing sugar.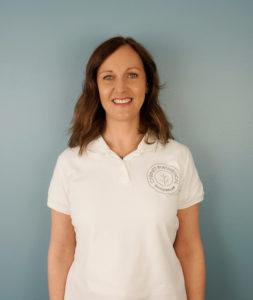 Cécile Valton
Dietician
Cécile Valton, a qualified dietician, offers private consultations at the Centre Paramédical de Schouweiler.
Hippocrates, the ancient Greek physician, said: "Let your food be your primary medicine". A healthy, balanced and tasty diet is one of the essential pillars for good physical and mental health!
Passionate about my work, I am committed to accompanying my patients in a caring and educational way. Each person is unique and each story different: together, let's set health objectives in line with your desires, your ethics, your body and your lifestyle.