Strawberry-Rhubarb Cake
Preparation Time
20 minutes
Ingredients
Ingredients for 1 cake:
200g strawberrys
300g rhubarb
1 packet vanilla sugar
1 tablespoon flour
3 eggs
150g sugar
150g butter
125g yoghurt
200g flour
75g ground almonds
1/2 packet baking powder
Instructions
Preheat the oven to 180 degrees.
Wash the strawberrys and cut them into small pieces.
Wash and peel the rhubarb and cut into small pieces.
Combine the strawberrys, rhubarb, vanilla sugar and 1 tablespoon of flour. Set aside.
Cream together the eggs, the sugar and the butter until fluffy.
Stir in the yoghurt.
Combine the flour, ground almonds and baking powder.
Gradually add the flour-almonds-baking powder mixture to the wet ingredients and mix until combined.
Add half of the fruits and combine.
Pour the mixture into a round mould.
Spread the rest of the fruits over the top, pressing lightly.
Bake the cake for 45 minutes.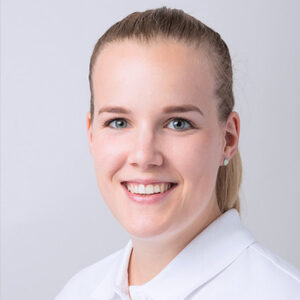 Tammy Diderich
Dietician
After my studies in dietetics, I specialised in nutrition for athletes. I work in Sportslycée and also accompany athletes from LIHPS. In addition, I have specialised in intuitive nutrition, which helps me to guide people back to a natural and relaxed eating behaviour. My passion is cooking and developing new recipes, which I love to share with others. My motto in the kitchen is: "Healthy, Fast and Simple".