Lamb's lettuce with sweet potatoes, chickpeas and feta
Preparation Time
10 minutes
Ingredients
Ingredients for 2 servings:
1 big sweet potato
1 small can chickpeas (150g)
60g feta cheese
30g walnuts
1 apple
175g lamb's lettuce
Ingredients for the dressing:
1 tablespoon walnut oil
2 tablespoons balsamic vinegar

 

1 teaspoon honey
1 teaspoon mustard
Pepper, salt
Instructions
Preheat the oven to 200 degrees.
Line a baking tray with baking paper.
Peel the sweet potato and cut into bite-sized pieces.
Drain the chickpeas in a sieve and rinse with cold water.
Spread the sweet potatoes and chickpeas out on the baking tray and cook them in the oven for about 20 minutes.
Crumble the feta cheese.
Chop the walnuts.
Wash the apple, remove the core and cut into small pieces.
Combine all the ingredients for the dressing.
Arrange all the ingredients in a bowl: lamb's lettuce, feta, apple, walnuts, sweet potatoes, chickpeas.
Add the dressing and enjoy.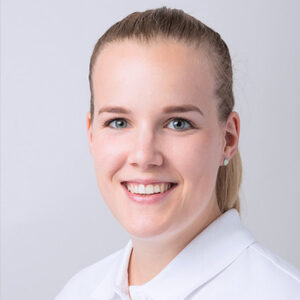 Tammy Diderich
Dietician
After my studies in dietetics, I specialised in nutrition for athletes. I work in Sportslycée and also accompany athletes from LIHPS. In addition, I have specialised in intuitive nutrition, which helps me to guide people back to a natural and relaxed eating behaviour. My passion is cooking and developing new recipes, which I love to share with others. My motto in the kitchen is: "Healthy, Fast and Simple".