Apple and speculaas layer dessert
Preparation Time
15 minutes
Ingredients
Ingredients for 2 people:
1 large apple
1 teaspoon cinnamon
1 squeeze of lemon juice
150 g low-fat quark
150 g Greek yoghurt
1 packet vanilla sugar
6 speculaas biscuits
Instructions
Wash and peel the apple, remove the core and cut into small pieces.
Sauté the apple pieces in a saucepan with the cinnamon, lemon juice and 2 tablespoons of water for about 5 minutes. Stir occasionally.
In the meantime, mix together the low-fat quark, Greek yoghurt and vanilla sugar.
Place the speculaas biscuits in a freezer bag and crush into crumbs with a rolling pin.
Crush the apple pieces with a potato masher.
Divide one third of the speculaas crumbs between 2 glasses.
Pour half of the quark-yoghurt mixture over it and then half of the compote.
Then layer everything again in the same order.
Finally, spread the remaining biscuit crumbs.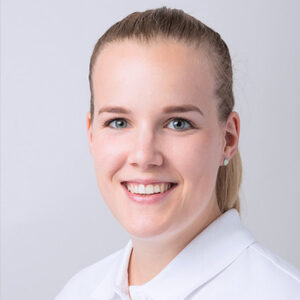 Tammy Diderich
Dietician
After my studies in dietetics, I specialised in nutrition for athletes. I work in Sportslycée and also accompany athletes from LIHPS. In addition, I have specialised in intuitive nutrition, which helps me to guide people back to a natural and relaxed eating behaviour. My passion is cooking and developing new recipes, which I love to share with others. My motto in the kitchen is: "Healthy, Fast and Simple".