Roasted vegetables with halloumi cheese
Preparation Time
15 minutes
Ingredients
Ingredients for 2 servings:
1 broccoli
1 courgette
1 sweet potato
250 g chickpeas from a jar (drained weight)
150 g halloumi cheese
2 tablespoons olive oil
Salt
Pepper
Paprika and turmeric powder
Instructions
Line a baking tray with baking paper.
Preheat the oven to 200 degrees.
Wash the broccoli and cut into rounds.
Wash the courgettes, cut off the ends and cut into small pieces.
Wash and chop the sweet potato.
Drain the chickpeas in a sieve and rinse with cold water.
Spread the broccoli, courgette, sweet potato and chickpeas on the baking tray.
Mix the olive oil with the spices and pour over all the vegetables.
Cook the vegetables in the oven for about 30 minutes.
In the meantime, chop the halloumi and fry it in a pan for about 5 minutes.
Arrange the vegetables on a plate and top with the halloumi cheese.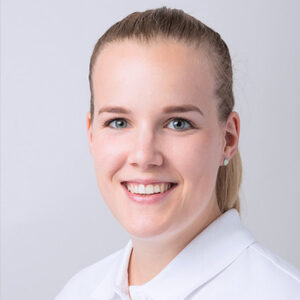 Tammy Diderich
Dietician
After my studies in dietetics, I specialised in nutrition for athletes. I work in Sportslycée and also accompany athletes from LIHPS. In addition, I have specialised in intuitive nutrition, which helps me to guide people back to a natural and relaxed eating behaviour. My passion is cooking and developing new recipes, which I love to share with others. My motto in the kitchen is: "Healthy, Fast and Simple".