Oven-roasted Winter Vegetables with hummus
Preparation Time
15 minutes
Ingredients
Ingredients for 3 to 4 servings:
1 cauliflower
2 parsnips
2 red beets
4 medium potatoes
500g brussels sprouts

 

2 tablespoons olive oil
1 tablespoon balsamic vinegar

 

1 teaspoon maple syrup
Salt
Pepper
1 teaspoon thyme
For the houmous :
1 can chickpeas (250g)

 

2 garlic gloves
2 tablespoons olive oil
1 tablespoons tahini (sesame paste)
1 tablespoons water
Juice of ½ lemon
½ teaspoon paprika powder
Salt
Instructions
Preheat the oven to 180 degrees.
Wash the cauliflower and break the head into florets.
Peel the parsnips, beet roots and potatoes and cut them into bite-sized pieces.
Wash the brussels sprouts and cut them in half.
Spread the vegetables out on 2 baking sheets.
Mix olive oil, balsamic vinegar, maple syrup, salt, pepper and thyme and pour over the vegetables.
Cook the vegetables in the oven for about 40 minutes.
In the meantime, prepare the hummus:


Drain the chickpeas in a sieve and rinse with cold water.




Peel the garlic gloves.




Put all the ingredients for the hummus in a blender and blend until you get a smooth texture.

Serve the vegetables with the hummus.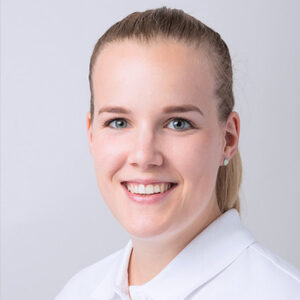 Tammy Diderich
Dietician
After my studies in dietetics, I specialised in nutrition for athletes. I work in Sportslycée and also accompany athletes from LIHPS. In addition, I have specialised in intuitive nutrition, which helps me to guide people back to a natural and relaxed eating behaviour. My passion is cooking and developing new recipes, which I love to share with others. My motto in the kitchen is: "Healthy, Fast and Simple".