Risotto with Jerusalem artichokes and scallops
Preparation Time
10 minutes
Ingredients
Ingredients for 2 services :
150 g of risotto
1 leek
2 Jerusalem artichokes
6 scallops
1 shallot
½ lemon
Parsley
2 tablespoons of parmesan
25 g butter
1 vegetable stock cube
Espelette pepper
Salt
Pepper
Instructions
Prepare the vegetable broth with 1 cube of vegetable broth and 50 cl of boiling water.
In a large cooking pan, brown the minced shallot in 1/3 of the butter for 1 minute.
Add the leek cut into half rings and continue cooking for 5 minutes.
Add the risotto rice.
When the rice is translucent, add half the vegetable broth and mix.
Let the grains soak slowly and stir regularly until the broth is completely absorbed.
Then add the rest of the broth little by little. Mix regularly. The risotto is cooked as soon as the grains are soft on the outside, but slightly crunchy on the inside. In total allow about 20-25 minutes. Add water if necessary.
While the risotto is cooking, wash the Jerusalem artichokes and cut them into thin slices.
Sauté the Jerusalem artichoke crisps in 1/3 of the butter with a little Espelette pepper until they are golden and crisp, for 10 to 12 minutes, turning them occasionally.
Season with salt and pepper. Reserve the Jerusalem artichokes in absorbent paper.
When the risotto is cooked, add the grated lemon zest and the juice of ½ lemon.
Add the Parmesan and mix well. Salt and pepper.
Fry the scallops in the remaining butter, 1 minute to 1 and a half minutes on each side. Salt and pepper.
Serve the risotto with Jerusalem artichoke crisps and scallops, sprinkle with parsley and add a little lemon juice for a tangy touch!
Tips
Jerusalem artichoke, also called Canadian truffle, is a root vegetable with a taste similar to artichoke. It is found from October to February making it a star food for winter! Rich in vitamin B, it contributes to the maintenance of the immune and nervous system; it also contains a lot of fiber promoting intestinal transit. Be careful, however, if you have fragile intestines: Jerusalem artichoke should be consumed in moderation!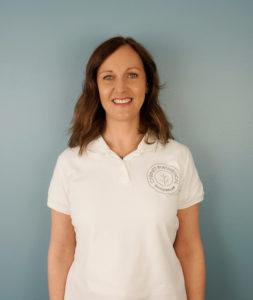 Cécile Valton
Dietician
Cécile Valton, a qualified dietician, offers private consultations at the Centre Paramédical de Schouweiler.
Hippocrates, the ancient Greek physician, said: "Let your food be your primary medicine". A healthy, balanced and tasty diet is one of the essential pillars for good physical and mental health!
Passionate about my work, I am committed to accompanying my patients in a caring and educational way. Each person is unique and each story different: together, let's set health objectives in line with your desires, your ethics, your body and your lifestyle.