Timbals with broccoli and smoked salmon
Preparation Time
25 minutes
Ingredients
2 slices of smoked salmon
½ broccoli
½ leek
20 g young spinach sprouts
1 apple
3 sprigs thyme
1 clove of pressed garlic
3 eggs
100 g lean yogurt
160 g spelt flour
100 g oat flakes
2 tablespoons potato starch
1 sachet baking powder
100 ml olive oil
2 tablespoons olive oil
Salt
Pepper
Pumpkin seeds for decoration
Instructions
Preheat the oven to 200 degrees.
Coarsely chop the broccoli.
Peel the stalk and cut into cubes.
Halve the leek lengthwise and cut into thin slices.
Coarsely chop the spinach.
Remove leaves from the thyme sprigs.
Peel the apple and cut the flesh into cubes.
Cut the salmon into small pieces.
In a saucepan, heat 1 tablespoon of olive oil and sauté the leek and broccoli cubes for a few minutes.
Finally, mix in the spinach and apple cubes as well as the pressed garlic.
Continue cooking for 2 minutes.
Season with salt, pepper and thyme.
Put flour, oat flakes, a pinch of salt, baking powder and cornstarch in a bowl and mix.
Form a well in the center.
Beat the eggs with the yoghurt and olive oil and pour into the well. Mix together.
Mix in the vegetables and the smoked salmon.
Grease a muffin tin with olive oil and spread the batter in it.
Garnish with pumpkin seeds and bake for ± 20 minutes in a preheated oven.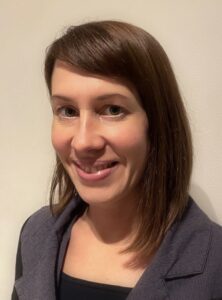 Joëlle Nosbusch
Dietician and nutritionist
"Healthy and enjoyable eating by appealing to all of our senses" is the motto of Joëlle Nosbusch, a trained dietician and nutritionist. In her recipes, she pays particular attention to regional and seasonal ingredients to make her dishes even tastier.